I am a total tech geeky girl and I love my iPad and all the apps on it. I even named my iPad "
baby
" and Baby goes everywhere I go. There are so many great apps out there that combine my love of reading with all the techy stuff. Books + iPad + Apps = PERFECT LOVE!!
Right now I have my Pandora app playing music as I write this post. Apps make everything so much easier.
Here is a screen shot of my iPad Book app folder
These are the ones I use the most and if they were real buttons they would be worn down to nothing.
1. iTunes U ( I plan on taking a course on there. Not using yet.)
2. iBooks (I use it for making post about upcoming book releases, reading and shopping)
3. Goodreads (I use it like my bookish-Facebook)
4. Bible (You know!)
5. Kindle (For books I get that are only available in Kindle form. Not to many)
6. Feedly (I use it to keep up with all the blogs I follow. All of them)
7. Newsstand (I don't use it but since it came with the iPad I am not going to get rid of it)
6. Audible (I listen to a ton of audiobooks with this one. A Ton!)
7. Overdrive (I have 5 library cards and I can get books, audiobooks and even movies for free with this app)
My favorite app of all is the Audible.com app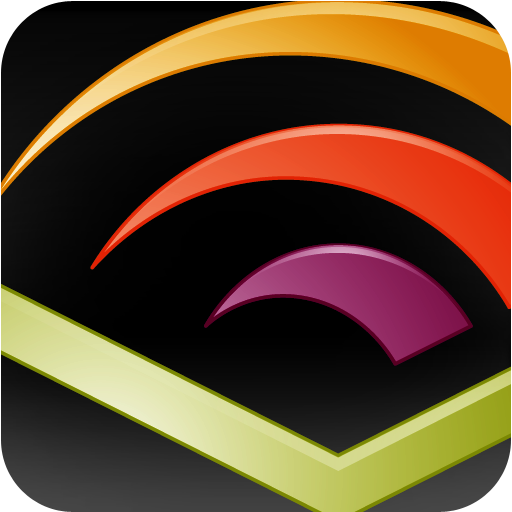 You all know I love listening to audiobooks. You get badges and level up to listening skill levels too! *geeky laughter*
Now that the love is spelled out you, I just want to tell you all Overdrive and Audible Apps are driving me crazy. I am beginning to feel like I am in an abusive relationship. One day we are the happy couple and I am telling AALLL my friends how great everything is now that we are together. Next thing I know, CRASH!!!!!!! And I am left picking up the pieces and wondering what the heck happened?
Have you ever been in the mist of a good book and right before you finish the last chapter it vanishes. Poof! Gone! Yes! That is what happens when the Overdrive apps crashes. Your book is gone back. All your stats, badges, and levels are gone from the Audible app. And guess what there is nothing you can do to get some of you stuff back. Nothing!
I just wanted to vent about my love and hate for bookish apps?
Here are a few other book apps I am trying out right now.
ReadQuick
I want to become a faster reader. I mean who doesn't
Atavist
I got a free audiobook and I had to download this app to listen to it. Pretty neat app where you can read and e-book and listen to the audiobook at the same time.
Acceleread
Another speed reading app.
What are some of your favorite book apps? What book new apps are you trying out?