Book Description
In this stunning debut novella, Rebecca Walker turns her attention to the power of love and the limitations of the human heart. When Farida, a sophisticated college student, falls in love with Adé, a young Swahili man living on an idyllic island off the coast of Kenya, the two plan to marry and envision a simple life together—free of worldly possessions and concerns. But when Farida contracts malaria and finds herself caught in the middle of a civil war, reality crashes in around them. The lovers' solitude is interrupted by a world in the throes of massive upheaval that threatens to tear them apart, along with all they cherish.
Haunting, exquisite, and certain to become a classic, Adé will stay with you long after you put it down. This is a timeless love story set perfectly, heartbreakingly, in our time.
Review
I just finished reading this book and had to sit down and right this review right now.
Again I have to say..."Where do you start when you read a beautiful book?"
One. You should read this book. There is not enough hype going on about Rebecca Walkers book Adé.

It is the pure meaning of short and sweet. Ok let me start and the beginning.
I received a box full of copies of this book from TLC book tours as a gift to Mocha Girls Read book club members for our 2nd Anniversary last year. Yes, it has been sitting on my shelf since then. Every single book club meeting there would be at least one lady to mention she just finished reading Adé and how much she loved it. How could I not pick it up and read it?
The story centers around Farida (her Arabic name) when she leaves college and travels throughout Africa with her college friend Miriam. Once in Africa the two have their friendship tested as Miriam feels like an outsider while Farida feels like she has just come home and is at peace with her new surroundings. From Egypt to Kenya, the girls travel to a small Kenyan island called Lamu. This is where the love story starts. Once they meet Adé and Farida start building a life together and make plans to be married in the most traditional Kenyan way. But with her family in the states plans have to be made so Adé can ask her family face to face for her hand in marriage.
I LOVE THIS BOOK! Sorry! I just lost a bit of control there for a minute. Rebecca Walker is a beautiful writer whose style is graceful and vivid.
But the one thing about this book I can not get over is the....about the spill the beans...the similarity to my life experience decades ago in Egypt. I felt at home there the day I landed and had no concept of the language and/or the real Egypt. But I fell in love anyways with the country, the people, the beach I lived on and a man of course. But the reasons for leaving where not the same and I didn't think I could stay like Farida does. It was not an option for me and I have to say that I am a bit jealous of Farida for just going head-over-heels into a marriage. I love that! I wanted to stay but I couldn't see it like she did.
Ok! That is enough about me. LOL! Oh...What was my Arabic name? Zahara (flower) LOL! Me a flower. LOL! I loved it and it fit me at the time.
The author did an excellent job of describing Adé and his tenderness. I can see all the female readers falling in love with him too.
Thank you Rebecca Walker for your style and grace in telling this story. You had me tearing up and smiling at the same time. Love that! What more can I say about this book?
It WILL be on my 2014 Best of List!
and...
Read it!
Reviews by Other Bloggers
Recommendations
I highly recommend the book to teens and older readers due to the mention of love making and violence.
Challenges
This book is number 4 in my Diversity on the Shelf Reading Challenge
This book is number 4 in my Quick Fix Reading Challenge
This book is number 4 in my Off My Shelf Reading Challenge
This book is number 10 in my Good Reads Reading Challenge
This book is number 9 in my New To Me Author Reading Challenge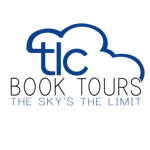 Click the button to see the tour TLC hosted
Thank you TLC book tours for this book and for the many copies that went out to many Mocha Girls throughout the US.