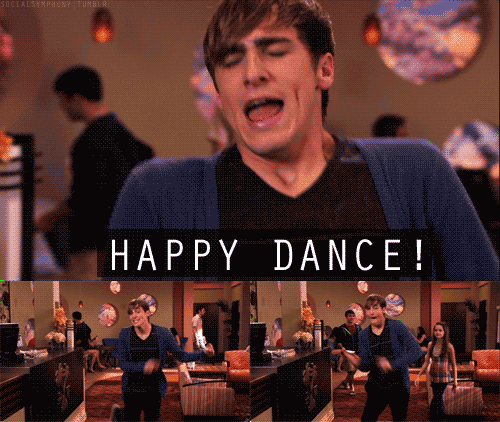 There are so many reasons to do a happy dance!
No really there are!
1. I hit my
Goodreads
goal. It was not a ton of books but I am done and I even went a bit over. I have one more book planned for this month which I'll start tomorrow. So happy dance another reading challenge is done. 2 more books read than last year. Yeah!
2. Book Club news.
Mocha Girls Read
is opening a new chapter in
San Diego, CA.
yep! We are growing by leaps and bonds ya'll. This makes chapter number four. So January 2014 we will have more Mocha Girls Read members. Happy dance!!!
3. Hold on to your socks! Ready for this one.
Mocha Girls Read
was named by
AMB Ovation Awards
as
BOOK CLUB OF THE YEAR!!!
Ok. Let me do some confession time here. I have never ever heard of the organization at all. This is the first time they are doing an award. I didn't know we were even nominated at all until I got an email asking for an acceptance letter to add to their website. I sent it in and then I added the nomination button to the website because it was pretty and soon forgot about it. One day, I click on the button and there is a video with the announcement of the winners. We won!
The shocker is not that we won, (even though I did not see it coming) it is the letter that was sent in for our nomination. That knocked my socks off! I get chills every time I watch it. Here is the video. You'll see. It's in the first 2 minutes. Happy dance!!!!!!
What a great way to wrap up 2013. What are you happy dancing about?