And Done!!!...I completed my first Wicked Valentine's Read-A-Thon. Whoot! Whoot! *throwing kisses* I had a great time and I am going to be jumping in on this one again next year. Orginally, I planned on accomplishing these goals:
1. Complete 2 book.
I think I will finish Sway on my ipad and Absent on my nightstand. They have been there awhile and I would like to finish them sooner than later.
2. Complete 1 review
At least one.
3. Enter at least 3 Challenges
4. Join the Twitter chat at #WWReadathon once.
5. Visit 5 new blogs.
I think if I pick 5new to me blogs to visit every day then that seems more realistic. Cause my boss might be curious as to why I am at my computer all day long.
1. I completed Rescue and Absent

.

Along with 5 out of 15 CD's of the Shoemakers Wife, 102 pages of Sway, 89 pages of Silver Sparrow and 50 pages of Sugar. I am jumping all over for some reason. I never read more than two books at time. Until now!
2. I completed 2 reviews.
3. I didn't enter any challenges.
4. I did the Twitter party on Tuesday night and won a prize. I'll tell you about it at the monthly wrap up post.
5. The 5 new blogs I found out about and now follow are: (Click on the pic to go to their sites)
Twitter: @truebookaddict
Twitter:
@lollibea
Twitter:
@momsvictories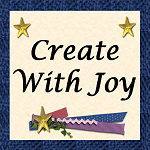 And of course the hostesses with the mostesses...
I enjoy joining in on Read-A-Thons big and small because for some reason reading is fun but cram

m

ing in a bunch of reads with other readers is funner. LOL! I had a great time and you should try it out next year.
Did you join in on the fun? How did you do? Do you join in on Read-A-Thons too?